BANK NIFTY & NIFTY Thursday 18 June 2020 Daily Chart Analysis
(Morning update 8:15 am)

★ ★ ★
SGX nifty is very important parameter in order to identify gap up/gap down opening. SGX nifty trading around 9778 (time 7.50 am, 18 JUN 2020) Which is -0.87 % Negative. As per current sgx level we can expect gap down opening today in our market. you can watch current status of SGX nifty by clicking the SGX nifty image.
NIFTY,BANK NIFTY OPTION CHAIN ANALYSIS

If we look at Bank nifty option chain data (25JUN2020) then Total open intrest on calls side around 56 lakh and puts side also 56 lakh, here call writers are almost equal to put writers.
Further if we look at Implied volatility at ATM (at the money), we will find 62.02 % on put side and 48.02 % on call side, Which means From current Total OI its looks neutral condition & IV data shows negative sentiments.
Similarly we can look for nifty option chain data. With that data also we are getting same sentiments.
You can see Option chain data by clicking Nifty 50 & Bank Nifty image.
BANK NIFTY CHART ANALYSIS
As per sgx nifty level we are expecting gap down opening today in our market. Which means bank nifty may open around 19900-20050.
1st possible scenario,If bank nifty able to break 19750 support then we can see fall up to 19550,19350.
2nd possible scenario if bank nifty able to sustain above 20120 then we can expect 20250,20550  levels upside.
You can see investing.com chart of bank nifty by clicking bank nifty image.
Similarly if we look at nifty 50 (spot), 5 minute chart, today it will open gap down around 9780-9820.
1st possible scenario if nifty able to break its support down side which is around 9750 we can see fall upto 9680,9630.
2nd possible scenario if nifty able to sustain above 9820 then we can see up move upto 9900,9980.
You can see investing.com chart of nifty 50 by clicking nifty 50 image.
By looking at all parameters and data points, I am sharing My personal view towards slight negative direction.
RISK DISCLOSURE: Options trading contains substantial risk and is not for every investor. An investor could potentially lose all or more than the initial investment. Risk capital is money that can be lost without jeopardizing one's financial security or lifestyle. Only risk capital should be used for trading and only those with sufficient risk capital should consider trading. Past performance is not necessarily indicative of future results. Testimonials appearing on this website may not be representative of other clients or customers and is not a guarantee of future performance or success.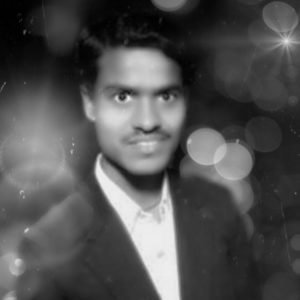 Tabrez Ansari
CEO @ TechWorld Day Trader
Subscribe For Latest Updates
After subscribing you will be able to receive our daily Blog on Nifty, Bank Nifty Instantly on your Registered Email I'd.This service is totally FREE.